An inflammatory response from the immune system causes many food intolerances. There is no coincidence that children on the autism spectrum have so many "acquired" allergies.  Practically everything they eat is causing them inflammation. Today, in podcast episode #98,  we will talk about why this is happening and how they can be eliminated. Natural allergy elimination practitioners can work with food intolerances but it also helps tremendously with various bacteria, viruses, and environmental toxins too. It's important to work with the root causes in the biology. Then once the toxins and inflammation are out of the way, most of the acquired allergies can be eliminated. 
There are many steps involved in autism recovery, but you must first eliminate the most harmful and inflammatory foods from your child's diet. Please get my free download to the top 7 foods to avoid and begin to slowly transition them slowly from your child's diet now. This is a process so be patient.
Yes, there is much involved in gut healing and if we don't heal up the lining that is allowing undigested foods into the bloodstream, then the immune system will continue to react to them causing more food allergies and further inflammation. There are many reasons why the GI tract may have holes in it such as candida, glyphosate, mold biotoxins, and Lyme. If we don't get to the core of the issues then it keeps happening.
There are usually coinfections such as  mold biotoxins, Lyme, PANS and streptococcal infections, and parasites, but allergy elimination practitioners can treat those too. It is common to treat yeast, bacteria, even viruses hidden in the body. Natural allergy elimination practitioners can even test which particular staph bacteria the person has and treat it with the right vial. They have all the vials to help desensitize for viruses, bacterias, parasites, etc. There are various strains of streptococcus too. 
Supplements are required along with the right diet for a long enough period of time, and getting the coinfections cleared, for proper gut healing. We also must support the organs of detoxification and their pathways during this process. It all takes time. The allergy elimination practitioner can work on eliminating the allergies that were acquired during the time when the gut was ill, so your child does not have to live with those allergies the rest of their life.
Very often certain doctors or other practitioners recommend supplements. You can muscle test for the correct dosage. If you do this in a session with the allergy elimination practitioner, just bring the supplements with you. Even if it's remote, you can simply hold it in your hand and it can be muscle tested by proxy at distance by the practitioner for both acceptance and dosages. It's important to know how much your child's body actually needs.  Sometimes the dosage is higher than the recommended dose, and other times they actually need to be cleared for the supplement before starting to take it because there's an intolerance to the supplement. It's so interesting, but again, not everyone is aware of this. Of course, muscle testing can be used to test for tolerances to foods too.
Free Muscle Testing Tutorial Video
You can also learn how to muscle test and do it yourself at home. Having this tool is valuable for you as a parent. Get your free muscle testing video tutorial here.
Underlying emotional components can be at the root cause for many individuals and they must be cleared so the path to health is open. Please learn more about Clearing Trapped Emotions with the Emotion Code from my interview with Dr. Bradley Nelson on this work.
Remove these 7 most dangerous foods from your child's diet that contribute to the symptoms of autism and most people consume daily. Get your free guide here.
Please listen to my interview with NAET practitioner and natural allergy elimination specialist, Cara Di Cicci-Sandre. It's podcast episode #98.
Cara Di Cicco-Sandre is a Speech-Language Pathologist specializing in the areas of early childhood language development and dysphagia in the stroke population. Di Cicco-Sandre received her B.S. from New York University and her M.A. from St. John's University in Speech-Language Pathology. She has completed the coursework for her PhD in Speech and Hearing Sciences.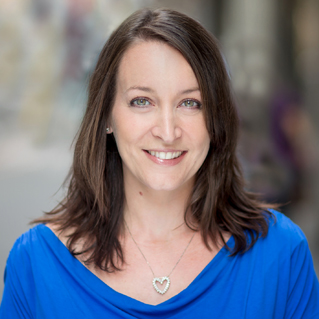 Di Cicco-Sandre is the supervisor of the Speech and Swallowing Department at an acute hospital in Brooklyn. She has been an Adjunct Professor in the Communication Sciences Department at St. John's University since 2003. She has written three children's books integrating critical language development with creative writing.
Cara co-created her Facebook page, "Healthy Choices, Healthy Babies," where she continues to educate parents on healthy, natural lifestyles as well as advocating for Parental Choice and Parental Rights.  She has coordinated numerous events for local parents to meetup and become educated on local issues and laws.  Cara has also spoken at IAOTP's annual international awards event.
Cara is certified in Nambudripad's Allergy Elimination Technique (NAET) with specialties in autism and ADD/ADHD, radiation allergies, environmental allergies, and is on her way to be specialized in Anaphylaxis and Infertility.  She is certified in Acupoint Physical Medicine by the International Association of Medical Acupuncture and is working to complete her certification in Applied Kinesiology by the International Kinesiology Training Institute.
Cara's website is, www.allergyrelease.com