A study done by Dr. Gordon Bell at Stirling University in Scotland showed two thirds of children with autism showed a deficiency in omega-3 fatty acids. When the diet is supplemented with omega-3 fats, parents report less aggression, irritability, hyperactivity, and improved sleep.
Omega-3's are essential fatty acids, which means they cannot be made in the body, so they must be ingested. The essential fatty acids derived from omega-3 oils are DHA (docosahexaenoic acid) and EPA (eicosapentaenoic acid). Where DHA helps to build and protect the brain, EPA helps with the functioning of the brain. We need both.
Some of the benefits of omega 3 fatty acids
Omega-3 fatty acids help reduce inflammation in the brain and the body which can be helpful in gut health recovery, therefore improving the immune system. They help protect the mitochondrion which is like the insulation on a phone wire. This helps the transmission of vital information to get into the cell. They are necessary for neurotransmitters in the brain, and assist in cognitive ability and mood. Omega-3 fatty acids are commonly used for mood disorders such as depression, anxiety, and aggressive or violent behavior.
The essential or omega-3 fatty acid is DHA (docosahexaenoic acid). It is particularly important in brain health, synapse health, assisting the brains circuitry, and in its ability to function properly. Several studies have shown that low levels of DHA fats increase depression and that increasing its intake relieves it. (Weidner, Conner, Conner and Hollis, "Improvements in hostility and depression in relation to dietary change and cholesterol lowering." Annuals Internal Medicine 117(1992):820-823.)
Quick reference benefits of omega 3's:
improve the health of the colon
assist in the detoxification process
Brain protection
optimizes brain function
protects the myelin sheath helping connect brain messages
increase thyroid hormone transfer to the brain
helps fight free radical damage and oxidative stress
strengthen the immune system
reduce inflammation
promote cardiovascular health
improves eye function
may help normalize calcium blood levels helping bones, teeth and muscle function
may support normal blood triglyceride levels, normal blood pressure, and cell division
Why are we deficient in omega 3's?
Lower your intake of polyunsaturated omega-6 fats. We get more than we need in our daily diets, and they battle against omega-3 fatty acids, often winning. When too many omega-6 fats are in the system, they will deplete the good omega-3s from the body. We need omega- 3s for brain health among many other necessary body functions.
The poor dietary habits including trans-fats and processed foods fill our bodies with omega-6 fatty acids to a point where they imbalance the trio of omega-3, 6, and 9. Omega-3 is a vital component to assist the brain and much more, but too much omega-6 in your diet will compete with omega-3 causing further deficiency.
Omega-6 oils come from many of the bad fats such as corn oil, safflower oil, peanut oil, canola, and soybeans. They suppress the immune system and promote inflammation.The bad, omega-6 type fats include corn oil, safflower oil, sunflower oil, peanut oil, soybean oil, and canola oil. These oils promote inflammation and suppress the immune system. Most restaurants, especially fast food restaurants, use the bad fats for cooking and frying.
Fish, (fresh line-caught, not farmed), is commonly the best source of omega 3's, but we do not get enough in our diet today. Also, cook only with animal fats, including butter, or non-hydrogenated coconut oil as they will not alter their chemical form under high heat as other oils will.
The best omega 3 fatty acid supplement
Supplementation is necessary, especially for children on the autism spectrum or those with learning disabilities or behavioral issues. This is called an essential nutrient because the body cannot make it on its own. Most fish oil products on the market are rancid, poor quality, contain contaminants, and have low bioavailability, so their nutrients do not absorb well.
What is important to those of us with children on the autism spectrum or anyone who cares about really getting the benefits of omega-3's, is the quality content of DHA and EPA and its absorption ability.
The company I trust to carry out the guarantee to be free of any fish oil contaminants, such as heavy metals and PCB toxins, through proper extraction practices of extremely small fish, or from marine algae for their vegan formula is Zinzino.
The additional benefit of Zinzino oil, and what makes it really stand above the rest, is the addition of polyphenols from cold pressed olive oil. Polyphenols are plant extracts that protect the blood lipids from oxidative stress.
Studies
show "polyphenols assist in protecting the anti-inflammatory effects of the fish so they are not destroyed in industrial processing. Using purified fish oils is a valid way of reducing the burden of possible toxicants such as mercury, PCBs, etc. Further, unlike many of the hydrophilic polyphenols, the olive compounds have excellent bioavailability."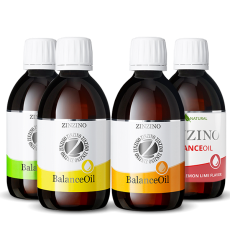 The Balance Test to measure inflammation levels
The Balance test is a finger prick blood sample test kit that you can order with your first purchase of Zinzino oils. It is best to do one test when it arrives to see where your own, and your child's inflammation levels are before taking Zinzino. If you purchase a test kit initially, they will send you one test now and the second one will come in 120 days. It takes 120 days for the cell membranes to regenerate. It works so well that, when taken daily at the required dose, you can actually measure results from this test.
How to order Zinzino
Omega 3's are needed everyday by everyone. Your child with autism needs it, and so do all members of the family. Since you're needing it ongoing, you have the option to save 50% on your orders. Purchasing Zinzino on their autoship program saves you up to 50%, as long as you have your order shipped for a minimum of 6 consecutive months. They can be shipped anywhere in the world.
Choose what you want to order and you'll have the option to choose your flavors for each of the balance oils. Auto orders come every two months, and can be changed to different products whenever you like (they just need 2 days notice prior to your shipment date).
You can order single bottles or larger kits (good when multiple family members are taking it). Your first order will be a slightly higher price than your future orders since it includes the cost of the two balance tests, if you choose. Refrigerate oils after opening.
The following are direct links to purchase: 
Start with the first one below, 'AquaX single with test', unless you'd like more product right away, or you need the vegan formula. The AquaX has a patented formula that can mix oil and water, so you don't feel the oil in your mouth when you drink it. It just tastes like a lemon drink. It may be more desirable for children with autism and their sensory issues in the mouth.
Vegan

larger start package-2 bottles of oil with 2 tests.
Zinzino's quality standards:
THE FISH OIL
The fish oil used in Zinzino Balance products is derived from whole, unprocessed, short-lived, small pelagic fish such as sardines, anchovies, and mackerel. Lysi, the manufacturer of BalanceOil, meets all regulatory requirements for production and follows GMPs (Good Manufacturing Practices) for food and pharmaceutical products. The fish oil used has a strict specification for EPA and DHA and are certified free from heavy metals and other toxins. The oil goes through a refining process to remove environmental contaminants.
THE OLIVE OIL
BalanceOil contains a special cold-pressed, extra-virgin olive oil specially selected for its high content of polyphenols (above 350 mg/ kilo)5. Polyphenols are strong antioxidants with numerous beneficial effects. They protect BalanceOil in the bottle and, equally importantly, in your body.
FISH AND OLIVE OIL / SYNERGY = RESULTS
BalanceOil Vegan is offering you all the benefits of our regular BalanceOil made from fish oil. BalanceOil Vegan is tested, protected, effective and safely adjusts and maintains Omega-6:3 Balance in your body. Finally, everyone can get into balance!
PROOF OF BALANCE IN 120 DAYS
Our certified laboratories have analyzed more than 380.000 tests (November 2019) making it the world's largest database. The average Omega-6:3 balance for people not taking an Omega-3 supplement was 12:1 for Europe, and 23:1 for the USA. After taking BalanceOil Vegan for 120 days, the average balance is below 5:1 and in many cases below 3:1.
QUALITY
Zinzino approves only suppliers of raw materials and producers of ready products that operate according to the rules laid down in our quality assurance system. To be approved our suppliers must document that they have a good Quality Assurance System and ensure that the service they provide are following classifications such as GMP and ISO-certifications. The fish oil used in Balance products follows the strict EU regulation regarding the content of environmental contaminants and is below all the limits set. Our fish oil producer LYSI has a certified quality system that meets the requirements of ISO 9001, GMP/API and BRC Global Standard for Food Safety. LYSI is also a member of Friends of the Sea for sustainable fishing. Our factory Faun Pharma is ISO 9001 certified and all our products are GMO-free (i.e. free of genetically modified organisms).
Quickly Reduce Your Child's Symptoms
of Autism by Eliminating 7 Specific Foods that Most People Consume Daily!
The first crucial step of autism recovery is to begin restoring health to the gut and the immune system.
The health of the gut is directly linked to the health of the brain and therefore to the symptoms of autism. In fact, 80% of the immune system comes from the gut so if the gut is not healthy, then the brain can't thrive, and the immune system is compromised. It's a vicious cycle, but thankfully, it's one that we can put an end to by first eliminating harmful foods.
This is for informational purposes only and is not meant to diagnose or treat.